What are the different types of PPE?
Head protection
Eye and face protection
Hand protection
Respiratory protection
Hearing protection
Foot protection
Body protection
Fall protection
Individuals who work in construction, manufacturing, health care, and any high-risk environments are required to put on different types of PPE. This is what shields them from hazards and possibly life-threatening situations. This is also why it is incredibly important to purchase PPE from the best safety equipment suppliers in the Philippines. Acquiring high-quality equipment will offer reliable and long-term protection. Not sure what you need? Here is a guide on the different types of PPE. Read on!
Head Protection

Hard hats are typically worn for protection from falling objects. But aside from that, it can also safeguard the wearer from electrical shock and burns. There are different and specific types of head protection — depending on the task and nature of work.
For example, hard hats are better for protection against falling objects while bump caps are more efficient at protecting the head if the nature of work requires you to move around a lot. Other than that, helmets are used for employees that use bicycles and motorcycles.
Eye And Face Protection
Those who work closely with chemicals, infectious individuals, and flying debris can easily experience occupation-related eye injuries without PPE. This is where eye and face protective wear comes in.
Depending on the nature of your work, you may need the following protective wear:
Safety glasses: These offer protection from laser lights and large physical objects.
Eye goggles: These are used for tasks that require exposure to vapor and liquid.
Face shields: This is commonly used as supplementary protection. Wearers still need goggles if they are working with liquids and gases.
Hand Protection

Whether you're working with a hammer, injection, laboratory apparatus, or cold storage equipment, you can't take chances by not wearing the proper hand protective gear.
The material will vary depending on the environment. Some are made for dry working areas while others resist moisture.
For example, gloves used for handling chemicals are typically made with nitrile, latex, neoprene, or PVC. While construction workers need materials like leather to protect them against abrasion.
Respiratory Protection
Depending on where you work, your surroundings may be filled with respiratory hazards like airborne viruses, toxic gases, and dust. If you don't take the necessary steps to protect your workers, they will end up with allergies, infectious diseases, and lung problems.
Respiratory protection gear is a must. From disposable masks to full respirators, it requires knowledge and training to use these properly.
Hearing Protection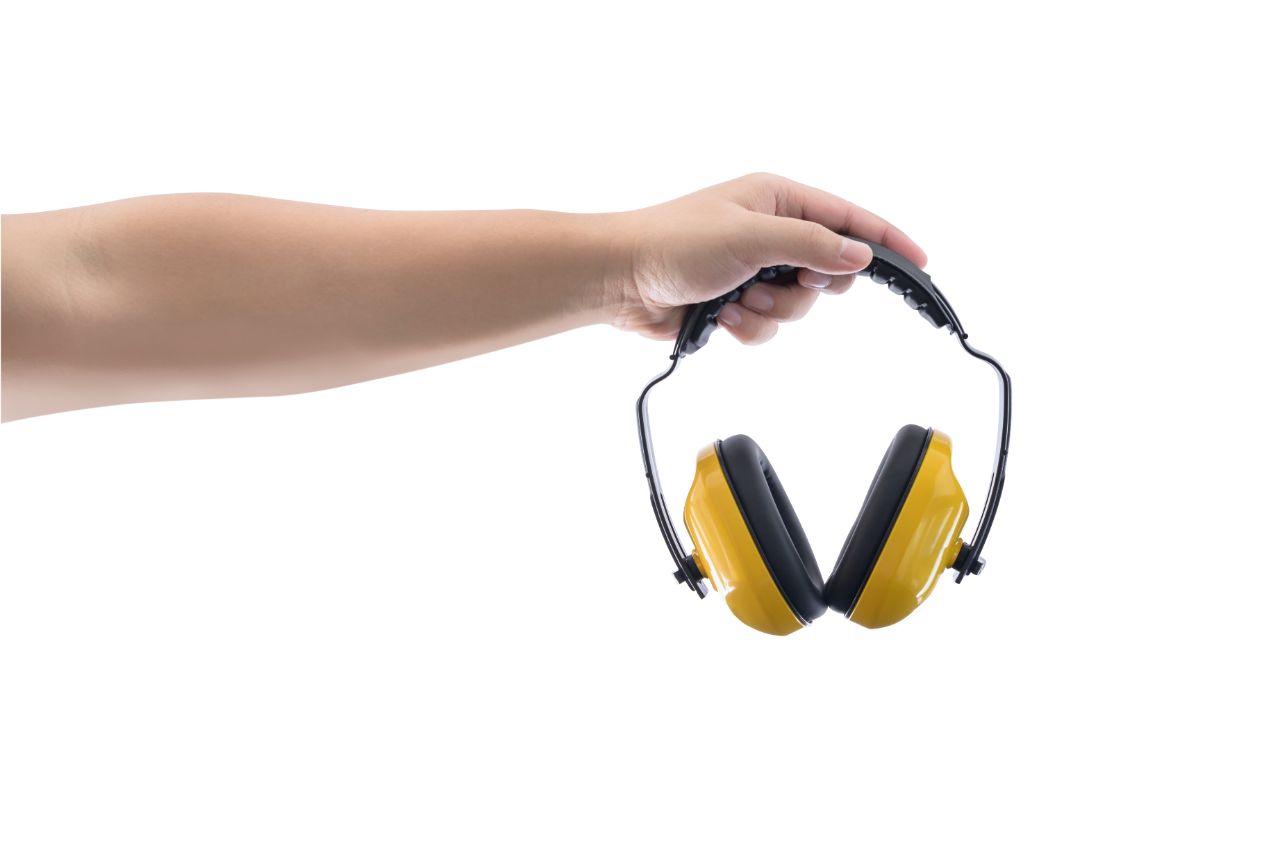 Everything you hear can be measured using decibels (dB). Sounds that are greater than 130 dB can lead to hearing loss. Continuous exposure to sounds of 85 dB and above can also affect your hearing, leading to permanent damage.
A concrete mixer, forklift, bulldozer, lawnmower, and even a passing motorcycle can be measured between 80 and 100 dB. Above this, a hammer drill can be as loud as a large thunderclap at 120 dB. To prevent hearing difficulties, gears such as earplugs and ear defenders should be worn.
Foot Protection
There are many factors to think about when it comes to footwear. Aside from functionality, footwear should also be comfortable enough to stand in for prolonged periods.
Safety shoes are made with specific materials for particular hazards—such as slips, punctures, and extreme temperatures.
For example, firefighters need safety boots that act as fire-retardants. Construction workers will benefit from footwear with metal toecaps to protect them against falling objects.
Body Protection

If the nature of work includes electricity, fire, chemicals, and heavy machinery, it is recommended to invest in body protection.
Aside from overalls, individuals working in low-visibility areas can also benefit from high-visibility clothing. These are usually made with neon colors such as green and orange, while others are printed with reflectors to be easily spotted by vehicles.
Fall Protection
If there are tasks that need to be completed at height—such as fixing roofs and painting walls—there are a few ways you can reduce the risk of falling. With a fall restraint system, the worker is tied to an anchor with a measured connecting device, so he or she is prevented from falling off hazardous zones.
On the other hand, a fall arrest system can be utilized in tasks that require mobility. The connecting device is longer compared to a fall restraint system. It is also built with a shock absorber or retractable wire to suspend your worker midair.
Key Takeaway
Different industries and environments require particular safety equipment to keep workers safe. Make sure that you supply the right types of PPE for reliable protection.
If you require personal protective equipment for your workplace, trust only Dels Apparel. In partnership with Delta Philippines, we have all the types of PPE you would need to keep your workers safe. If you have questions and inquiries, feel free to send a message here.