Where Can You Find An Office Uniform Supplier In The Philippines?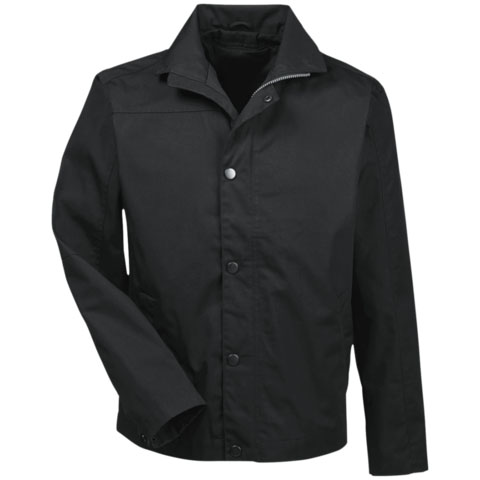 Looking for high-quality office uniforms? Dels Apparel has got everything you need. As the leading office uniform supplier in the Philippines, we make it our goal to supply affordable and exceptional quality uniforms made with only the finest quality raw materials.
Our customers are our number one, which is why we make it a point to include their input in our customized office uniforms. Whether it's a suit and tie, industrial workwear clothing, or a classic polo shirt, we can come up with a variety of designs to your satisfaction. Choose from our range of high-quality t-shirts, corporate wear, and workwear that offer comfort and style for the wearers. Check them out below!
T-Shirts
Dels Apparel has a wide selection of t-shirts that are perfect for office wear. We can come up with unique styles and selections that can fit your work environment. In need of a polo shirt supplier uniform supplier in the Philippines? What about high-visibility tops? We have just the thing that your organization needs.
High Vis Short Sleeve Shirt
Your reliable office uniform supplier in the Philippines offers the most comfortable high visibility shirts that you'll ever find in the market. Our safety wear comes in two styles: Bronson and Damon that are designed with vibrant colors of bright orange and bright lime.
Our short-sleeved high visibility clothing is breathable and comfortable to wear. These vibrant styles allow your employees to safely move around the workspace, especially in low-visibility areas.
High Vis Long Sleeve Shirt
Our line of high visibility short-sleeved t-shirts also come in long-sleeved styles. For our Reeves selection, each shirt gives the wearer with maximum protection for their torso. These long-sleeved shirts are made with soft, thick fabric that allows your workers to be comfortable even in hot environments.
Choose from different colored styles such as orange, navy blue, or lime. Each shirt has also been tailored to include cuffs and reflective strips for comfort and safety.
Polo Shirt
Aside from our high visibility clothing, we can also supply you with customized polo shirts that can carry the logo of your business. We're currently offering classic polo shirt styles that come in different colors like red, navy blue, cobalt blue, teal, and orange.
Each polo shirt is made with dri-fit material that allows your employees to remain dry even after several hours of working. Unlike cotton, the dri-fit fabric doesn't allow moisture to soak up, helping the wearer feel dry and fresh at all times.
All of our polo shirt styles can accommodate customized printed logos, or embroidered logos, depending on your preference.
Round Neck Shirt
Although round neck shirts may be simple, their sleek appearance makes them one of the most versatile tops for any type of office wear. If you're in need of an office uniform supplier in the Philippines that can give you quality round neck shirts, then you may want to check out what we can offer you at Dels Apparel.
Like our polo shirts, our round neck shirt selections can also be embroidered or printed with the company logo of your choice. Avail of classic shirt colors like black and grey, or try our unique colors like light purple, aqua blue, or light orange.
Corporate Wear
You may have previously come across an office uniform supplier in the Philippines that wasn't really able to meet your expectations. Fortunately for you, Dels Apparel is here to help you out. Aside from just being a corporate uniform supplier in Manila, we go beyond that and more, to offer different clothing styles at a competitive pricing.
We're also keen on giving our clients corporate office wear that are classy, stylish, sleek, and comfortable.
Barong
Dels Apparel's barong is the perfect choice for your business, if you want to deviate from typical clothing. Our barong shirts come in two simple, yet elegant colors of black and white. Each style is made with soft cotton that features intricate designs for both style and functionality.
Short Sleeve Shirt
Keeping things simple, you could also go with a reliable short sleeve shirt look that can fit well with dress pants, slacks, straight pants, or any business casual bottomwear. Your employees will definitely be comfortable in wearing our designs because each shirt is made with high-quality cotton.
The material is non-toxic, hypoallergenic, breathable, lightweight, and fresh — perfect for many styles and seasons. Our designs also come in colors of white, blue, or grey to suit your preferences.
Jacket
A corporate jacket is a must-have for every company. This simple article of clothing can already make your employees feel more welcome and at ease with their colleagues.
Our corporate jackets are lightweight and are made using waterproof designs that are built to last wet and cold environments. These jackets are perfect for giveaways or any team-building activities that can bring your team together.
Pants
You could also complement our best corporate shirts with our selection of business casual pants that come in navy blue styles. We make sure that all of our selections fit comfortably on all your employees.
By choosing us as your office uniform supplier in the Philippines, you can guarantee that every outfit is measured to the tee, allowing your employees to look smart and sophisticated anywhere they go.
Suits
Instead of having to buy expensive suits, why not have them tailored with us instead? After all, our customized suits are not only made using fine fabric, they also allow your employees to feel more sophisticated and refined whether they're attending meetings or large corporate events.
Our suit styles come in pairs of black blazers and black dress pants that can come in unisex measurements if needed.
Long Sleeve Shirt with Tie
Sometimes, a classic shirt and tie is just what your business needs to make the employees feel like the best version of themselves. Our long sleeve shirts go perfectly well with our ties that come printed in gorgeous designs you'll definitely love.
Come up with a style combination of your choosing and give your company the chance to wear an outfit that's fit to grace the covers of style magazines.
Work Wear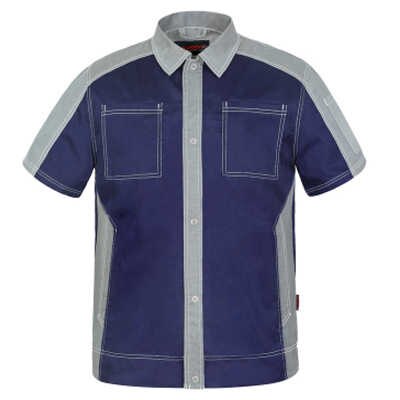 There's no other office uniform supplier in the Philippines that can provide a vast range of industries with well-tailored outfits for their employees. More than just supplying typical office wear, we can also give you industrial work wear for the benefit of your employees.
High Vis Shirt
When you choose us as your office uniform supplier in the Philippines, you'll be able to find different styles of high visibility clothing that each arrive with safety features.
If you're in need of safety shirts with built-in reflective tape, our Damon-styled shirts are for you. For something simpler, check out our Bronson style in both lime and orange colors.
Work Jacket
Your employees need work jackets, especially if they're working in manual-labor-intensive environments. Each of our work jacket styles come with multiple pockets for high functionality. They're also made using thick garments to allow for excellent cold/hot insulation.
Coveralls
The Dels Apparel signature line of coveralls provide all-around protection for the weather. You can choose between non-reflective and reflective styles, depending on your industry.
Both coverall styles are designed to be easily worn and removed by the wearer. If you want reinforced protection, guarantee that the fire-resistant clothing material we use can allow your workers to be protected from elemental hazards.
Denim
Our denim jeans also make the ideal pair for our high visibility industrial shirts since they're durable, comfortable, and offer improved mobility for anyone wearing them. Each style features multiple front and back utility pockets that are perfect for carrying small objects around a worksite.
Functional, appealing, and easy-to-wash, you'll be able to find these jeans only from the best office uniform supplier in the Philippines, Dels Apparel.
Twill Pants
Twill pants are more hard-wearing compared to your typical denim jeans. "Twill" refers to a style of woven fabric with a signature diagonal pattern on the threads. This helps the garment last longer and become less vulnerable to shrinkages and other defects.
Find affordable, yet high-quality twill pants from your trusted office uniform supplier in the Philippines. You can come up with your design that can be worn with any one of our industrial, casual, or corporate clothing styles.
Shirt Jacket
We can also offer you stylized and custom-made shirt jackets that can also come in any measurement. They're also an affordable option for safety and uniform design, especially if you're looking for a more practical outfit for protecting your workers. Each button-up shirt comes in a collared style that can also be fit for everyday casual wear.
Get High Quality Uniforms From The Trusted Office Uniform Supplier In The Philippines: Dels Apparel!
For more than 40 years, Del's Apparel has been the number one office uniform supplier in the Philippines. Beyond that, however, we're also the leading safety equipment supplier in the Philippines and the go-to for garments and other styles of clothing that have been used in various industries and multinational companies all over the globe.
Hospitals, factories, hotels, accommodation facilities, corporations, and government agencies have continually put their trust in us to come up with comfortable clothing that has become a daily part of their success.
Knowing this, we focus on giving our customers only the most competitively-priced clothing without sacrificing on style, functionality, and utility. Likewise, we're constantly looking for new innovations that aim to provide our customers with the utmost satisfaction that they won't be able to find elsewhere.
Find out more about how we can help your uniform apparel needs by clicking here. We're more than happy to assist you.