Corporate uniforms are known for ensuring a consistent brand identity, promoting team camaraderie, and even enhancing employee morale. As the leading corporate uniform supplier in the Philippines, we at Dels Apparel aim to serve this plethora of benefits.
At Dels Apparel, we pride ourselves on supplying affordable yet high-quality uniforms. We have provided custom-fit apparel to more than a thousand corporations, hospitals, factories, schools, hotels, restaurants, and government agencies all over the country. Whether it's a dress suit, barong, suit, or corporate jacket — our goal is to cater to your team's needs.
Feel free to browse our products below, email us to get a quote, and get started with your order today!
Corporate Uniforms We Offer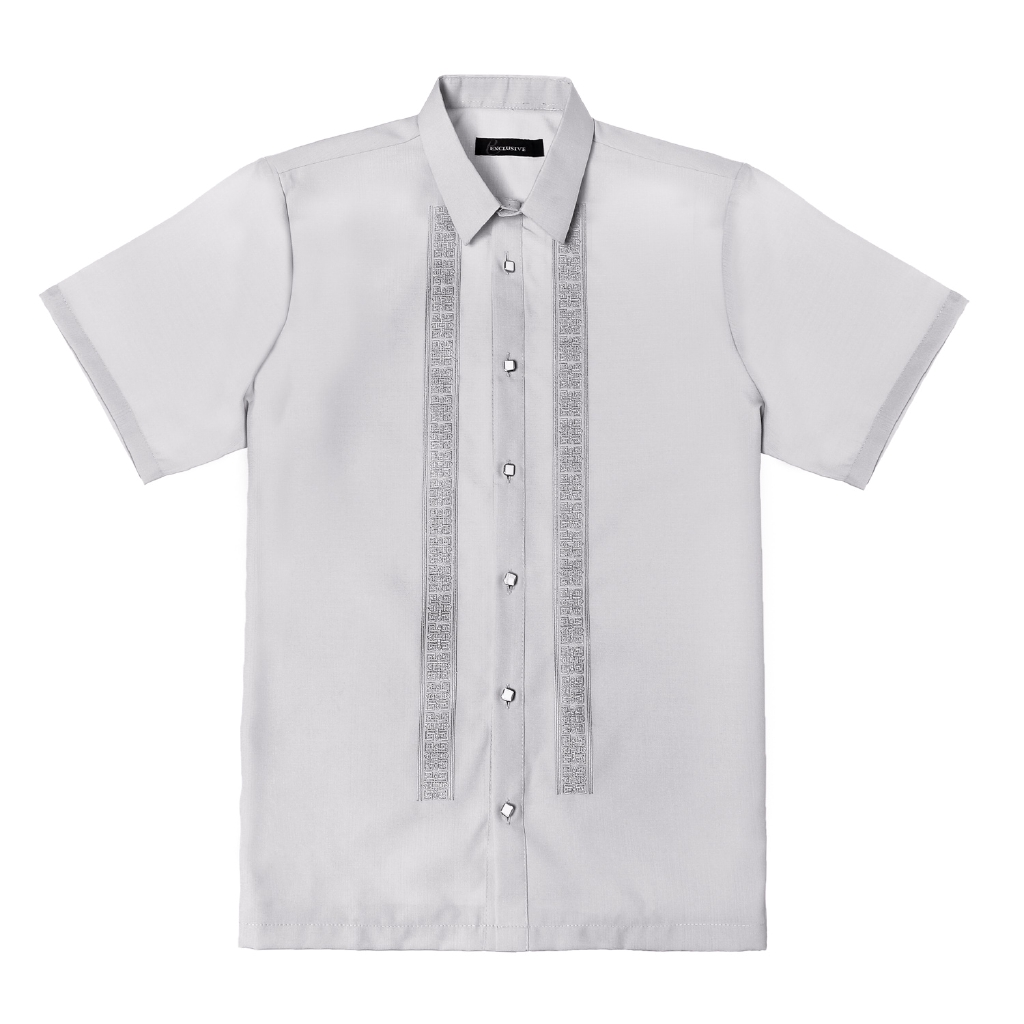 We go beyond being a typical corporate uniform supplier in the Philippines by offering different clothing styles at competitive pricing points. Furthermore, we are keen on providing our clients with custom-fit corporate uniforms that are stylish and comfortable. Check out the styles of uniforms we have.
Dress Suits with Ties
Think about it. Employees appreciate having uniforms as this would mean spending less time preparing to go work while trying to look presentable. Dress suits are just what your employees need.
We have long sleeves that come in matching ties. Trust us, your team will come to work looking nothing less than professional and sleek. Mix and match from our different design selections and choose one that you think is the best fitting for your company!
Barongs
While it's true that barongs are commonly worn for only major events, it shouldn't limit you from seeking a corporate uniform supplier in the Philippines. Nowadays, barongs are created to be versatile pieces of clothing that can be used for companies.
Clean and formal. These are the words that would best describe our set of barongs. To give a presentable facade and lasting impression, we designed our barongs with woven fabric and striking embroidery details. Our barongs come in two colors of black and white. Although they are short-sleeved, they still stay true to the classic style.
Short-Sleeved Shirts
If you want to keep things simpler, you can also go for our short-sleeved shirts. Specially crafted to fit all kinds of bottom wear, it can be paired with slacks or any business casual trousers.
The short-sleeved shirts are made with quality cotton linen material that is soft, breathable, and lightweight to keep employees comfortable while the body is constantly moving. Choose from our color choices of white, blue, or gray.
Corporate Jackets
If you want to achieve a simple yet professional look, a corporate jacket is a perfect way to go. As the top corporate uniform supplier in the Philippines, we remained consistent with the quality of our jackets.
We manufactured the corporate jackets using twill, waterproof, and other woven materials that are built to withstand harsh weather. In addition, these are great clothing pieces for giveaways or other corporate events. The available colors are navy blue and black.
Suits
Store-bought suits can be expensive. Furthermore, you can't exactly be sure if it fits the employee's body seamlessly. So, why not have them tailored by us instead?
Our customized suits are designed to make employees formal and sophisticated when they are attending major company events. Submit the measurements, pair them with classic black pants, and you're good to go.
Pants
Complement our best corporate uniforms with our business casual pants that come in navy blue colors. By choosing us as your corporate uniform supplier in the Philippines, rest assured that we will customize the pants to fit your team comfortably.
Why We're The Best Corporate Uniform Supplier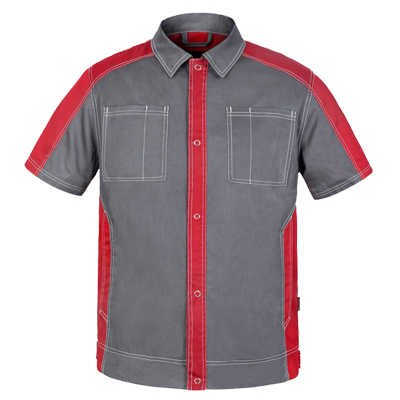 Dels Apparel has been the top corporate uniform supplier in the Philippines for more than 35 years. From dress suits all the way to classic office shirts, our manufacturing line is equipped to produce high-quality uniforms with efficiency in mind. What to more know about why you should trust us? Read on.
Custom-Fit Products
After you choose your preferred corporate uniform, we will further customize the design to ensure each one fits seamlessly. In addition, we can accommodate other desired modifications such as embroidering of brand logos. If desired, we can also suggest which uniforms ensembles will look best.
Caters To A Wide Clientele
Dels Apparel has been the leading corporate uniform supplier in the Philippines for a wide variety of industries.
We are proud to have worked with major corporations such as Coca Cola Beverages Philippines, McDonald's Philippines, PLDT, Meralco, Toyota Motor Philippines, Isuzu Motors Alabang, Smart Communications, Philippine Navy, and many more.
Quality and Affordability
You may have previously come across a corporate uniform supplier in the Philippines that was not able to meet your expectations. Fortunately, Dels Apparel is here to help you out.
Our craftsmen are trained to sew only the highest quality clothing pieces. We use fabrics that are made with high-grade synthetic and natural fibers. This is what helps us ensure the clothing pieces are not only durable but also very comfortable.
The uniforms that we provide strike the perfect combination of competitive pricing and superior quality.
High Production Capacity
With the help of our cutting-edge machinery and skilled manpower, Dels Apparel has served thousands of employees annually and produced more than 500,00 pieces of garments output. Our team is equipped to create products no matter how many you desire.
Value Added Products and Services
Of course, you can expect nothing less than excellent customer service from the leading corporate uniform supplier in the Philippines. As part of Dels Apparel's commitment to satisfying clients, additional services such as design, sampling, and technical consultation are provided without charge. Simply tell us about your concerns and we can give after-sales and warranty services.
Choose Dels Apparel As Your Corporate Uniform Supplier In The Philippines!
What are you waiting for? Let Dels Apparel create your uniforms to achieve different business needs and elevate your corporate image. Give your employees custom-fit corporate uniforms that can be worn with pride and a beaming smile.
Once you've chosen a design, click here to contact us. We would be more than happy to submit a quote for you!