How do you select an anchor point for your fall arrest system?
Know the different types of anchor points

Get professional approval for anchor points

Visually inspect anchor points before use

Ensure that the anchor is compatible with the attachments

Choose the right anchor point location for the job
Falling is one of the leading causes of accidents in construction. When working on surfaces above six feet, workers need to be protected by a fall protection system. Aside from guardrails and safety nets, one of the commonly used safety gear is fall arrest equipment. But to be effective, a strong anchor point capable of withstanding heavy weights is essential. Otherwise, falls can still happen. To help you, here is a guide on how to select an anchor point for fall arrest.
Know The Different Types Of Anchor Points
An anchor point is a device that is specially made and installed to connect a lanyard or lifeline to a body harness. As an important component of a fall arrest system, it prevents a person from hitting the ground after a fall. There are different types of anchor points used when working at heights.
Permanent anchor points are designed as a part of a building's structure to provide support for a fall arrest system. These are often made of steel and permanently installed in a structure. One example is a roof anchor.
But in some cases, temporary and movable anchors will be manufactured and installed on a structure as needed. For instance, you could install nail-on anchors, I-beam sliders, I-beam clamps, and wire rope slings. For quick jobs, a movable weighted anchor is used.
Choose The Right Anchor Point Location For The Job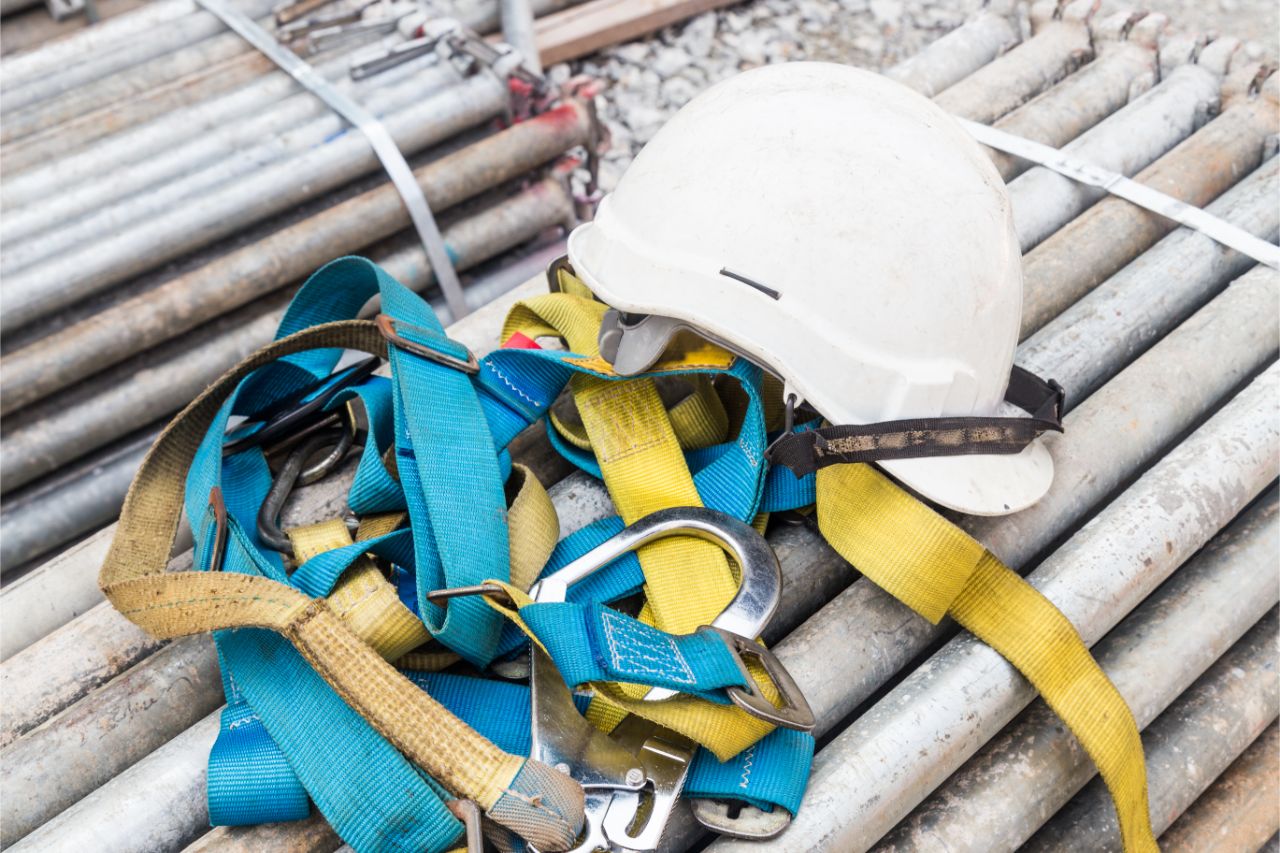 When choosing an anchor point location, you need to consider the swing-fall and free-fall distance. It should be located above the worker, so the distance is shorter when they fall. A higher anchor point will lead to a shorter free fall. This also reduces the chance of a pendulum effect.
The pendulum effect occurs when a worker moves a considerable amount of distance from the anchor point while working. If they fall, they will swing from left to right, which increases the chance of hitting a structure nearby. That's why when choosing an anchor point, the location is important.
Get Professional Approval For Anchor Points
When choosing an anchor point, ensure that it is professionally approved for use with a fall arrest system. It might be tempting to form a makeshift anchorage if you're in a hurry or don't have the budget to get a professional inspection. But tying off a body harness to existing structures without approval can be dangerous for your workers. Some of these are not strong enough to carry a falling person and will break, bend, and get damaged when exposed to heavy weights.
Do not use the following anchor points for your fall arrest system:
Scaffolding

Railings

Light Fixtures

Standard Guardrails

Ladders

Vents

Hatches

Small Pipes

Roof Stacks
This is why it is important to have your anchor points approved by a professional before you can use it on your site. There are engineered systems specially made to protect against falls, and they're available for permanent and temporary use. Just make sure that they're well maintained and regularly inspected.
Visually Inspect Anchor Points Before Use


The strength of the anchor is dependent on the design, condition, and connection to the supporting structure. When using an existing anchor point, it is essential to perform an inspection to ensure the safety of a worker. Damaged and worn-out anchor points are not suitable for fall protection and will increase the risk of accidents.
This is why it is recommended to have them professionally inspected every year. Remember to keep a record of the inspection and take note of the person who performed it for future reference.
Aside from that, it is also recommended to have your anchor points tested for falls by a professional. This will help determine if it's stable and strong enough for regular use.
Ensure That The Anchor Is Compatible With The Attachments
Other than the anchor point, it is also important to determine the fall arrest system compatibility to keep your workers safe. For instance, the shape of the anchor point should be compatible with the snap hook used. This is the self-locking connector where the lanyard is connected. Otherwise, it could overload and burst out.
Another tip is to choose the shortest lifeline or lanyard that is suitable for the job. It should not travel over other parts of the structure because it could affect the effectiveness of the fall arrest system.
Other than that, it is also recommended to use an anchor point that is not used for other purposes, such as supporting a platform. This way, if a platform fails, the worker would still be safe.
Key Takeaway
Choosing the right anchor point is vital in keeping your workers safe when working at heights. Otherwise, it could break under heavy weights or produce a pendulum effect that can increase the risk of injuries during falls.
Now that you know how to select an anchor point for fall arrest, you can choose the right lanyard and body harness that can protect your workers! If you have any questions and inquiries about this type of safety gear, you can send a message here at Dels Apparel.