What are the benefits of wearing a safety harness?
Fall protection

Increased awareness for safety

Peace of mind

Improved comfort

Increased productivity
If you have workers doing their tasks at high places, then you need to invest in a safety harness for their protection. Fortunately, these are offered for competitive prices by a safety equipment supplier in the Philippines. If you're wondering about the benefits of a safety harness, keep on reading to learn more!
Fall Protection
Safety harnesses are made with the purpose of protecting people that work at heights. These are used by roofers, cell tower technicians, window washers, powerline workers, and more. Other than that, you will also see them in recreational activities such as rock climbing and bungee jumping.
A safety harness is a part of a fall arrest system. To remember it, you can use the ABC acronym—anchorage, body harness, and connecting device. The connecting device or lifeline attaches the harness to the anchorage. Altogether, this can suspend the wearer in the air when a fall occurs. Without it, a worker at height can accidentally slip or trip without something to catch them. This could lead to serious injury or fatality.
If you're looking for a safety harness, you can check the ELARA320.
Increased Awareness For Safety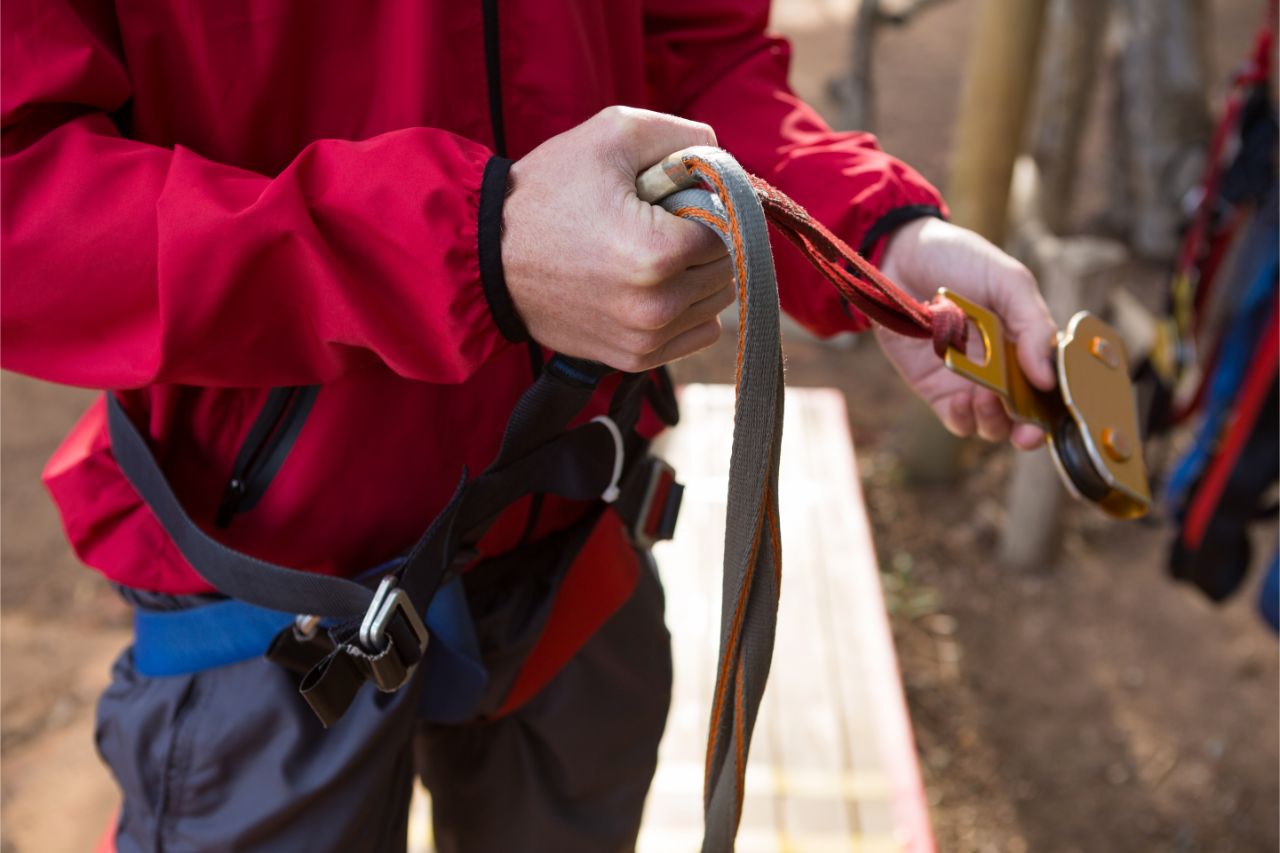 More often than not, some workers don't care about wearing a safety harness correctly because they don't know the dangers associated with it yet. Doing it this way is equal to not wearing fall protection gear at all. Fortunately, a safety harness is easy to put on as long as you follow the instructions.
Purchasing a safety harness is only the first step in improving your workers' awareness of their safety and the consequences if it's disregarded. You also need to provide training on how to properly wear it, inspect it, and maintain it. This should be done again if you have new hires. Other than that, a rescue plan is also necessary, so they know how to respond when a coworker falls. This way, they will start caring for their own and their colleagues' safety.
Peace Of Mind
Imagine having to work more than 10 feet off the ground as a window washer or roofer. A simple slip could lead to a fall. But when worn properly, a safety harness can provide confidence to a wearer, especially if they're nervous about working at heights. Knowing that there is something to protect them from injuries or fatalities in the event of a fall can be helpful. This is why participants in leisure activities such as zip lines and rock climbing are confident, even if it's their first time.
Other than that, a safety harness can also give you peace of mind as well. Knowing that your workers know how to properly use it will make you feel assured of their safety. In some cases, you could also prevent workers from reaching the fall hazard too. This could be done by implementing a fall restraint system, which is worn with a lanyard cut at a fixed length. If they're working on top of a building, this can stop them from going to the edge of the roof.
Improved Comfort
Another reason why a safety harness needs to be worn properly is to make it comfortable for the wearer. This means that it should be neither too tight nor too loose, or else a worker could become distracted in their work by adjusting it many times. Fortunately, body harnesses such as the Elara 282 are easy to wear and adjust before work. The straps will comfortably fit on the shoulders, thighs, and waist area.
There are also some tasks that require a worker to position their body at awkward angles. This is dangerous and difficult at heights where there are no structures to support the body. A safety harness can make it easier and more comfortable to work at elevated places.
Increased Productivity
A safety harness makes it possible for workers to do their jobs at heights. All the benefits mentioned above contribute to a safer and more productive workplace. For instance, if the wearer feels more confident due to the fall protection equipment, they can spend more time focusing on the task without excessive worrying about falling.
Other than being comfortable to wear, a safety harness also allows the user to have more freedom of movement.
Key Takeaway
A safety harness is an important part of a fall arrest system. If properly worn, it can make workers feel safer, more confident, and comfortable when working at heights.
If you want to experience the benefits of a safety harness, you can order it here at Dels Apparel! We offer high-quality harnesses and connecting devices at competitive price points. As a trusted safety gear supplier in the Philippines, we can also provide you with other products such as safety helmets, gloves, boots, and more. If you're interested, you can send us a message today.